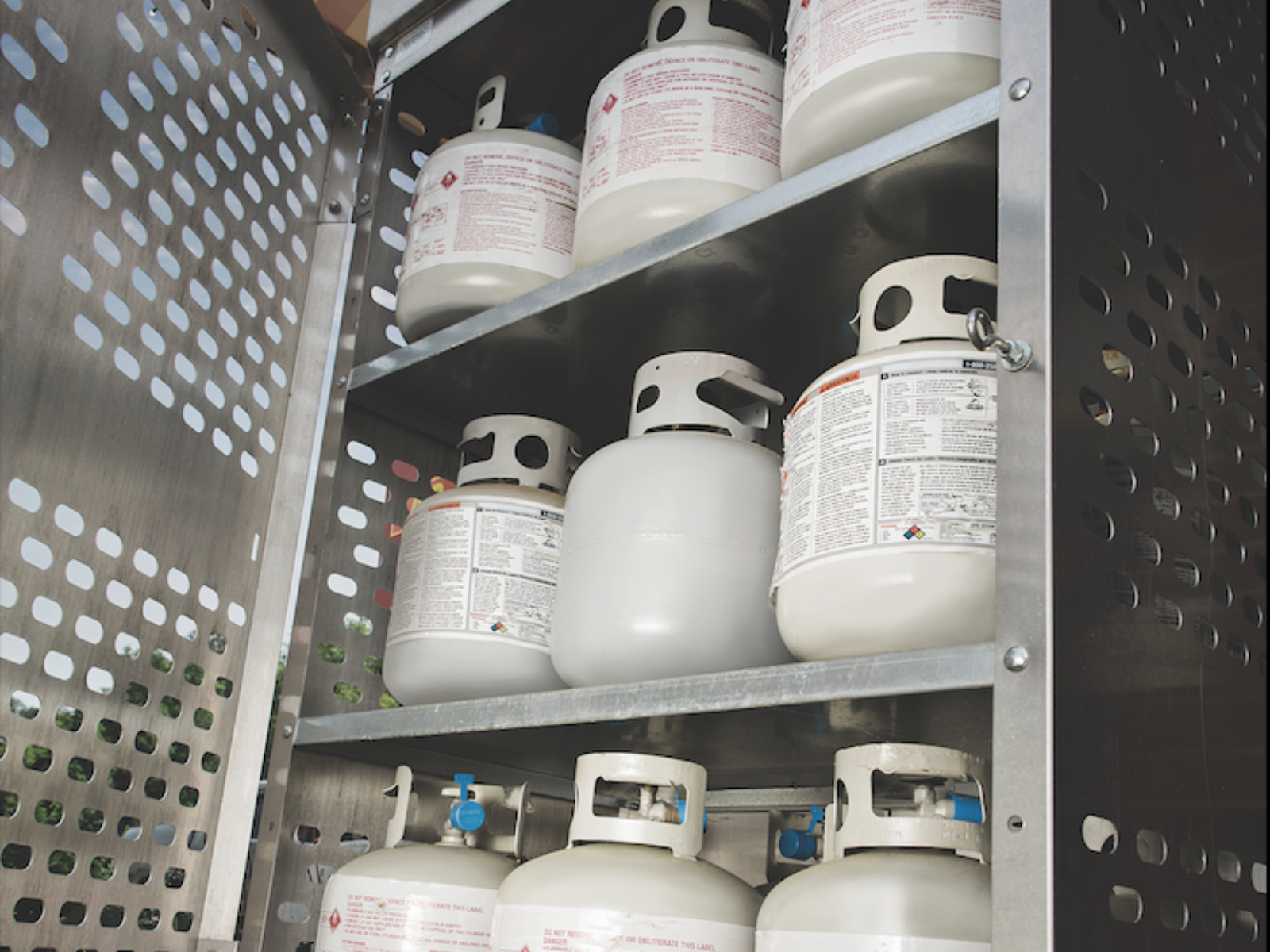 Are You and Your Employees Properly Trained to Fill Propane Cylinders?
May 16, 2023
As the school year comes to an end and summer vacations begin, it means more people taking advantage of their RVs and campgrounds across the country. With this increase in outdoor recreation comes an increase in the use of propane.
The Propane Education & Research Council (PERC), an organization funded by the propane industry, provides professional safety and training programs for the safe handling and use of propane. Below are important safety measures to ensure your employees are properly handling and filling propane containers this season:
Only properly trained personnel should handle and fill propane cylinders.

Proper personal protective equipment – like safety glasses and chemically impervious gloves – should be worn while filling cylinders.  

Know what propane smells like, how to test a propane cylinder for leaks using a leak detector solution, and what to do in the event a leaking cylinder is encountered.  

Always inspect propane cylinders for damage before filling. Properly trained personnel will be able to determine if cylinders are suitable to be filled or need to be taken out of service.

Make sure that cylinders are within their qualification date before filling.

Only fill cylinders to the maximum permitted filling level. Overfilled propane cylinders can create a safety hazard.

 
Professional training materials that cover the measures above, and much more, can be found in PERC's online Learning Center on propane.com. The free training courses are available to anyone after they sign up and complete an online profile.
The Learning Center has three online training modules regarding the proper way to refill propane cylinders:
Each online module takes about 30 minutes to complete at your convenience.  
Signing up for a The Learning Center takes only takes a few minutes. Once you've created your account, be sure to review the above safety information to keep yourself, your colleagues, and your customers safe this summer.
If you have questions about the propane safety resources or The Learning Center, please call 1-800-757-1554 or email learning@propane.com