LOCAL SUPPORT
ARVC has members in 49 states and 6 Canadian provinces. Find your state or province below to connect with the best support in your local area. This contact person can answer all of your questions and help you join ARVC when you're ready!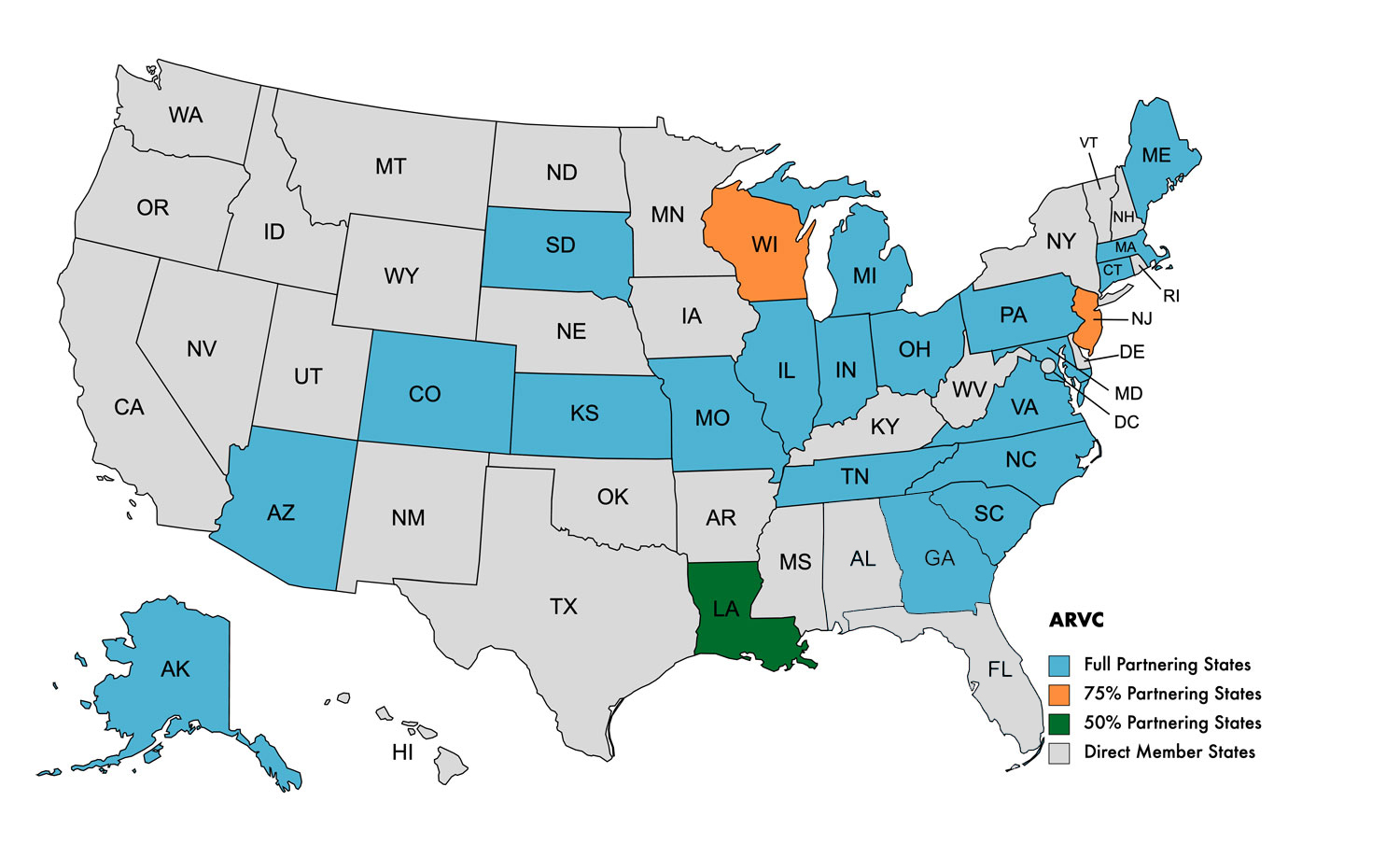 Partnering States
ARVC currently partners with 23 state associations. If your campground is located in one of these states, you will join ARVC by first joining your state association. 
In these states (AK, AZ, CO, CT, GA, IL, IA, KS, ME, MD, MA, MI, MO, NC, OH, PA, SC, SD, TN, VA), you're fortunate to also have the support of a state association. To join National ARVC you must join and pay dues directly to your state association, which will grant access to membership at the state and national level. In LA, NJ and WI, you may choose to be a member at the state level only, national level only or both. We encourage membership at the state and national level. 
Click on your state below to be connected with your partnering state and to begin your membership in the ARVC community!
Direct States
If your campground is located in one of these states (AL, AR, CA, DE, FL, IA, ID, KY, MN, MS, MT, ND, NE, NH, NM, NV, NY, OK, OR, RI, TX, UT, VT, WA, WV, WY), you will join National ARVC directly. Membership is open to any private RV park/resort, campground or glamping business and direct member dues are a $152 fee + $1.41/per rentable site (511+ sites = $874 cap). To get started with membership, simply click on the link below to be connected with an ARVC membership representative who can help you get signed up so you can start enjoying all the benefits of an ARVC membership.
International Members: Private RV park/resorts, campgrounds or glamping businesses outside of the United States are also welcome to join. National ARVC currently has member parks in Canada and Mexico. International member dues are a flat fee of $225/per year.