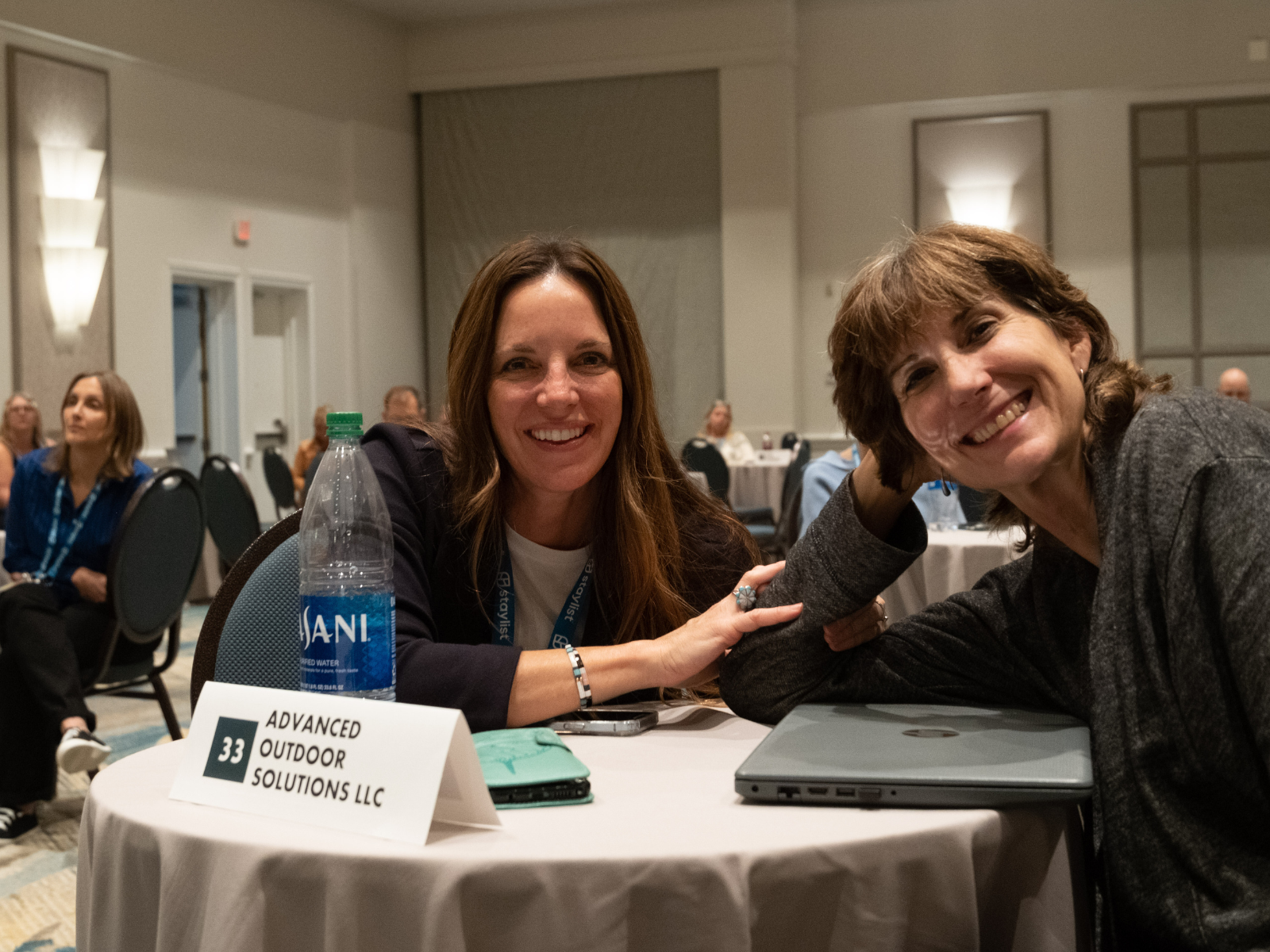 The Face-to-Face Value of OHCE2023
Real Connections, Real Success
November 2, 2023
National ARVC is excited to highlight the unique opportunities attending OHCE2023 presents for you and your business. This is more than just a conference; it's your chance to realize the power of face-to-face interactions, a vital cornerstone of professional and personal advancement. You will leave with a renewed sense of community—relationships that will continue to grow well after the conference ends. 
In the outdoor hospitality industry, relationships are integral to growth. OHCE2023 brings together industry leaders, suppliers, park owners, and new to the gamers, creating opportunities to meet and interact with people who share your excitement and commitment to outdoor hospitality.  
These connections extend beyond just business; they lead to friendships, mentorships, and collaborations that will last a lifetime. The scope of networking available to OHCE2023 attendees can't be found anywhere else due to the true melting pot of expertise and enthusiasm found there. 
And, while digital platforms and social media have transformed how we connect, nothing can replace the authenticity of in-person meetings. At OHCE2023, you'll grow your professional network and stuff your phone with names and faces. In the future, having a person you've met to rely on will be priceless for seeking advice, making deals, or just for that sense of community. 
"National ARVC polled OHCE2022 attendees after the show to see how many meaningful conversations they would estimate they had and the resounding answer was 'more than I can count'," says David Basler, chief strategy officer at National ARVC. "It's the exact face-to-face value of OHCE that we want to highlight for everyone." 
We all want to stay ahead of the curve too, right? The outdoor hospitality industry is continually evolving with new trends, technologies, and customer expectations. Attending OHCE2023 will give you access to the latest industry insights, innovative solutions, and best practices to keep you current and always ahead of the competition. It's a "you heard it here first" type of thing that you don't want to miss being a part of.  
Mingle with fellow attendees at the networking receptions, rub elbows and make deals on the expo floor, kick your feet up at lunch with a new pal, and chat directly with industry thought leaders at panels and breakout sessions. There are so many opportunities to expand and strengthen your community at OHCE2023. When your community grows, our entire industry grows. 
Register for OHCE2023 here, OHCE2023 | ARVC