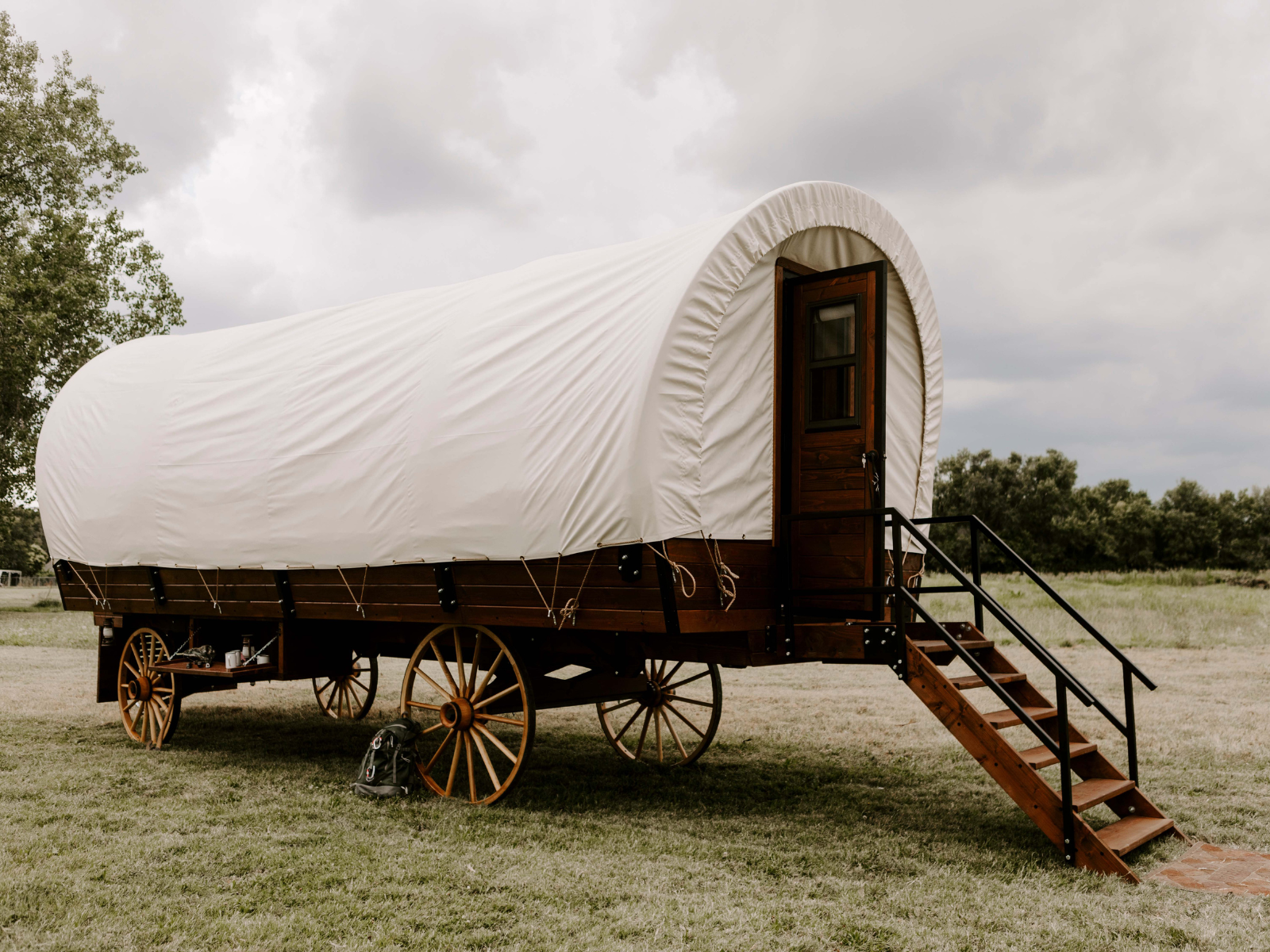 A Message from PlainsCraft Covered Wagons: Welcome to Kansas City National ARVC Guests
October 24, 2023
With the Outdoor Hospitality Conference and Expo just around the corner, all of us at PlainsCraft Covered Wagons are excited to welcome you to Kansas City. If you've never been to this beautiful city before, we're here to tell you it's a city that's bursting with energy. If the Kansas City ARVC event is your first time visiting, we want to make sure you have an unforgettable time. 
Here are a few things you should know before the show begins. If you have time outside of the show, we recommend putting some of the following on your must-see list while you're here.
Kansas City is a culinary town
One thing Kansas City is known for is the incredible barbecue. There's certainly no shortage of great restaurants that offer the slowly smoked meat that is synonymous with this city. But if you're looking for a Kansas City original, you may want to check out some specific places in the area. You can't go wrong with Gates Bar-b-q, Arthur Bryant's, Joe's Kansas City Barbecue, or Jack Stack Barbecue. If you're looking for a more upscale original, check out Q39, which elevates the barbecue experience. No matter where you go, make sure you request the burnt ends, which are phenomenal.
There are numerous other Kansas City staples, too. The Magestic is a classic steakhouse that features live jazz music for a quintessential Kansas City experience. Anton's in the Crossroads District features aged cuts and a taproom with over 75 taps. And for an iconic Kansas City experience, don't forget to put Town Topic's smashburgers on your list. We encourage you to avoid the chains and look for those Kansas City originals. You won't regret it.
KC is known for fountains, athletics, and for making history
You may already know that Kansas City is home to our champions, the Chiefs. And while they'll be playing the Miami Dolphins in Germany during the Kansas City ARVC show, you'll still see the excitement buzzing around them. The OHCE event is just down the street from the Power & Light District, which hosts massive game day events that almost feel as if you're in Arrowhead Stadium.  
Known as the City of Fountains, it has over 200 registered fountains across the city. The ARVC show is a short street car ride away from destinations like Union Station, the Crossroads Arts District, and the River Market District. The city is filled with can't-miss arts and culture, including the Negro Leagues Baseball Museum and the National World War I Museum, which has a breathtaking view of the city at night. Kansas City will soon be home to the first-ever arena dedicated to women's sports thanks to the Kansas City Current, whose stadium is still under construction not far from where the OCHE show is taking place.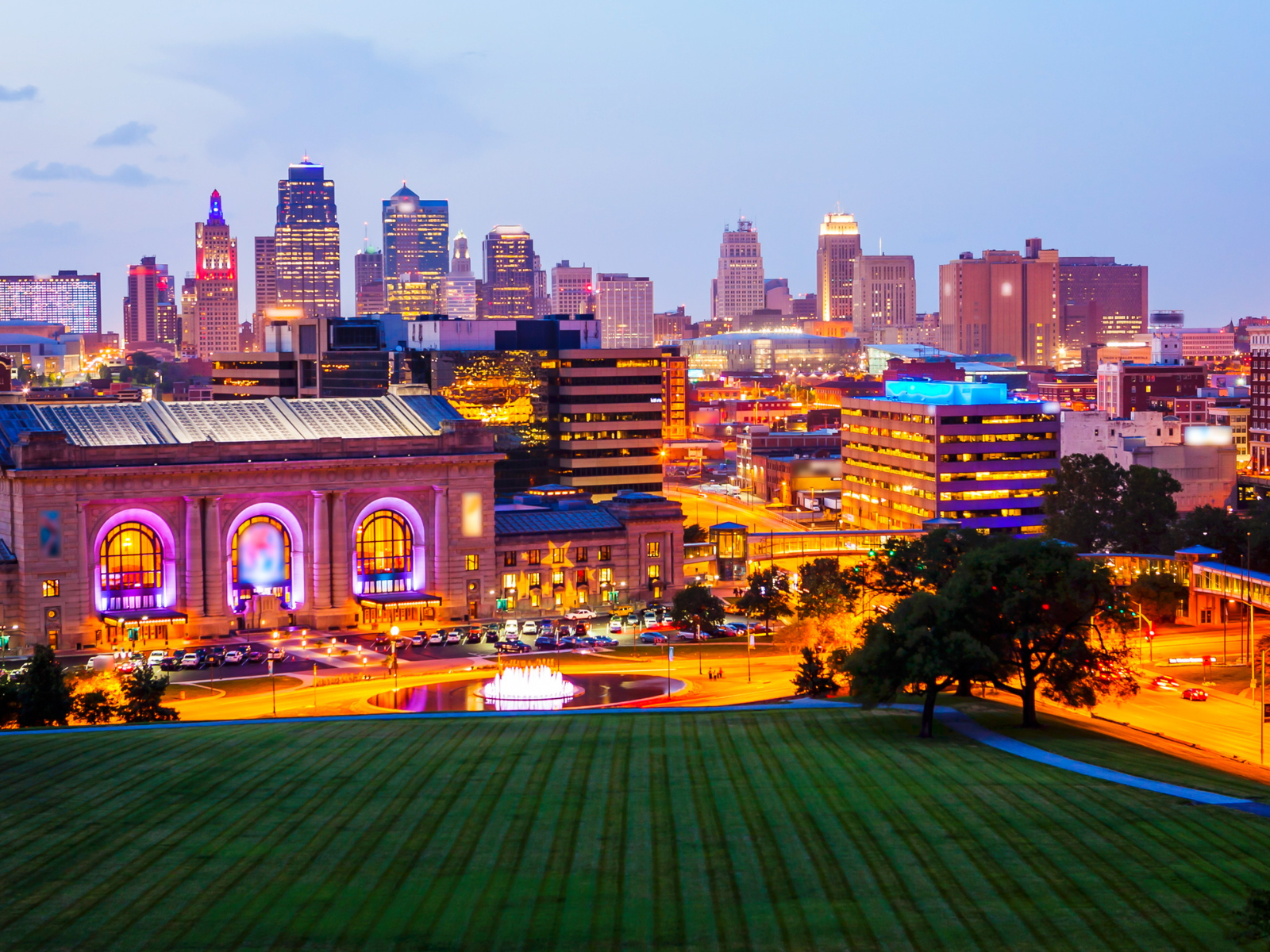 Kansas City is where westward expansion began
One of the things we love most about Kansas City is its ties to westward expansion. The Santa Fe, California, and Oregon trails crossed through Kansas City and early settlers often loaded up their wagons starting in Independence, Mo., which is a suburb of Kansas City, or from what is now known as the Westport District. You'll see signs of this history throughout the city, from historic markers that denote passage routes to covered wagons themselves. You may even see some wagon ruts in certain locations.
PlainsCraft is proud to be part of this story, so while you're at the Kansas City ARVC show, you'll get to explore more of that history within the ARVC show. And if you're touring the Kansas City area, we recommend keeping an eye out for those signs of that westward expansion. We are proud to say our company was founded right at the start of this growth.
Come visit PlainsCraft in Kansas City
We're making a big splash at the OCHE Kansas City ARVC show and we'd love to talk to you more. Get in touch with us ahead of the show to set up meetings with us. But if you'd prefer to wait, we promise you can't miss us. Come find our booths to learn more about PlainsCraft and what our glamping wagons have to offer your campground.