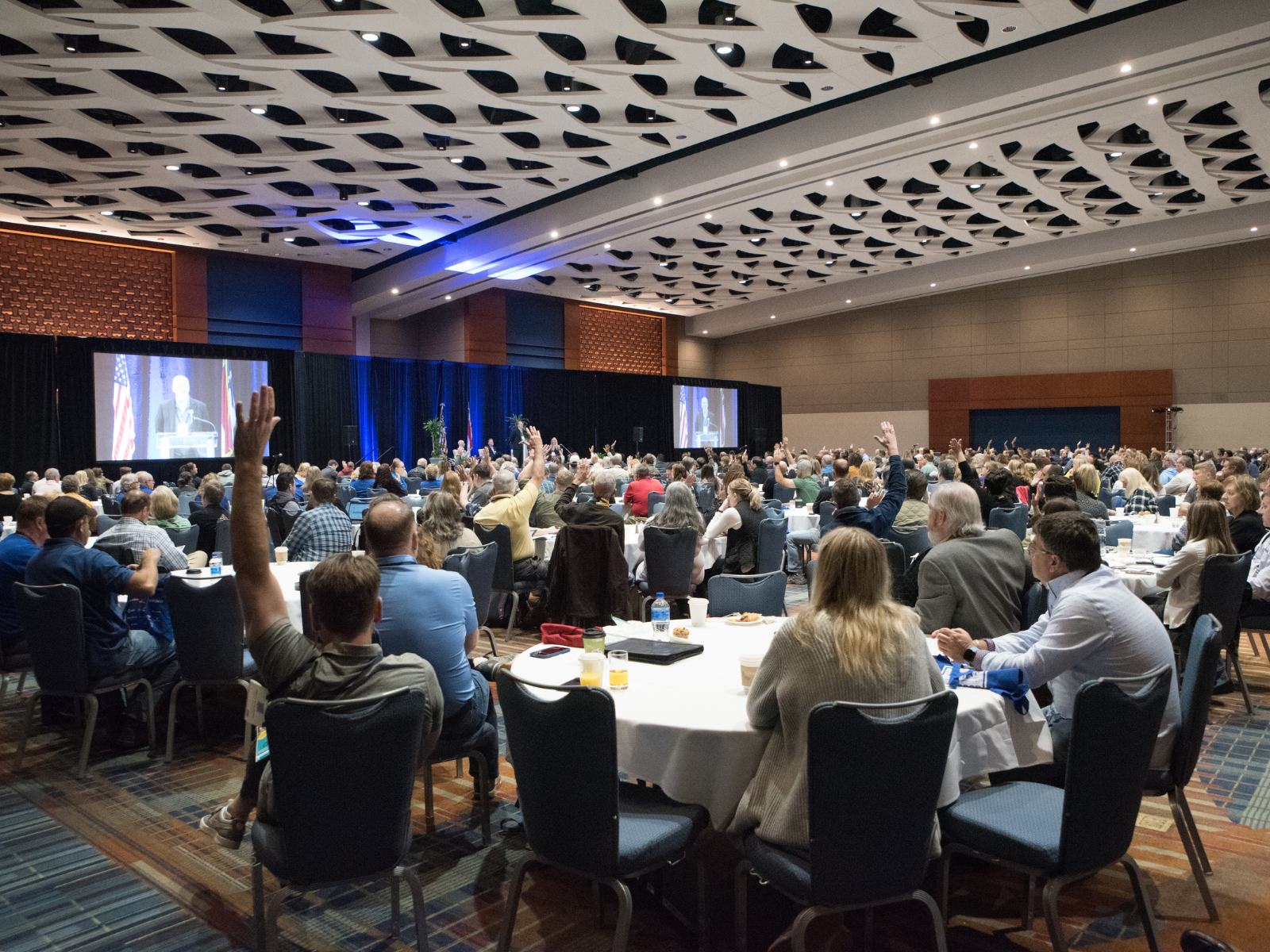 Half a Dozen Industry Experts Walk onto a Stage
It's No Joke, You Don't Want to Miss This OHCE2023 Opening General Session Panel
September 13, 2023
As the world is constantly growing and changing, our industry does as well. But what does that mean for us? And how do you solidify your place in the future of outdoor hospitality? During the opening general session of the 2023 Outdoor Hospitality Conference & Expo (OHCE) National ARVC is gathering a distinguished group of panelists to discuss where outdoor hospitality is going and how we're ensuring our members are part of it now and in the future. 
With a blue-ribbon guest list of futurists like ours, it's clear how important and inspiring this panel discussion will be to attend.  
Paul Bambei, President and CEO at National ARVC, will facilitate the panel and provide important direction and insight on topics of national interest that will certainly impact campgrounds large and small. Distinguished panelist Toby O'Rourke, President and CEO of KOA, will provide her vision of the future, including the headwinds and tailwinds heading our way.
Bringing a unique perspective not only on park ownership but also park management for many top industry organizations, Rafael Correa, Chief Financial Officer at Blue Water Development Corp., will discuss cultural changes in the industry, innovative accommodations what the economics look like when operators scale toward glamping and the super luxury side.  
Industry pioneer Amir Harpaz, Owner at Harp Development and multi-park owner will discuss partnering with the Cherokee Nation to develop their new Cherokee Resort in Tennessee and spending considerable time and money developing their brand around storytelling with a branding agency. 
The brilliant mind behind one of the most intriguing brands in the industry, Ali Rasmussen, CEO & Creative Director at Spacious Skies Campgrounds, will discuss what's behind their unique brand voice, the "cosmic camper" identity, and future sustainability.  
Todd Wynne-Perry, Managing Director at Horwath HTL and CEO & Founder of Montare Hospitality Advisors, LLC, and a seasoned leader in the outdoor hospitality industry will discuss the remarkable change in the hotel space over the years and how he's applied his experience to the luxury campground and glamping space with AutoCamp.   
"As the world continues to evolve, so does our industry, and we want to make sure we're communicating what's happening and where we're going with our members," said Bambei. "We've gathered some of the best, brightest, and most influential leaders in the outdoor hospitality industry to kick off the Outdoor Hospitality Conference & Expo this year in Kansas City.  It's about more than just exploring the exciting future of outdoor hospitality, it's a conversation around how we are ensuring its prolonged success".
This lineup at this session promises to be an illuminating exploration of the industry's path forward. Don't miss this opportunity to gain a deeper understanding of the outdoor hospitality landscape and how to thrive within it. But first, get registered so we can see you in Kansas City, on November 7. 
Register for OHCE2023 to attend this panel at arvc.org/ohce