Leadership Profile: Kathy Palmeri
Kathy is leading the charge on a new taskforce at National ARVC, focused on exploring the creation of voluntary best practice standards for the private campground industry.  
August 16, 2022
Kathy Palmeri
Chairman, ARVC Task Force on Voluntary Industry Standards
Previous positions: Owner, Yogi Bear's Jellystone Park of Estes Park, Estes Park, Colo., for 17 Years • Chairman and Board Member, National Association of RV Parks and Campgrounds (ARVC) •  Board Member, ARVC Foundation • President and Board Member, Colorado Campground and Lodging Owners Association (CCLOA) • Board Member, Estes Park Chamber Resort Association  • Governor-appointed Board Member for the Colorado Tourism Office • Advisory Council Member for Colorado, National Federation of Independent Business (NFIB) • Chairman and Board Member, Visit Estes Park • Director of Business Development, Cruise Inn RV Parks
How did you get involved in the campground industry?
When we moved from California to Colorado in 1991, we did what all good Californians do—we started buying real estate. When we moved to Fort Collins, I used to look in the newspaper all the time for property, and one day there was a campground for sale. I thought, "that would be interesting." I was a big camper back in the day. That's what my family did for vacations. We went to look at it and it was the only campground we looked at. It was in a tourist destination called Estes Park, which we knew was very strong. My husband wasn't a camper, but he had a business background, so I convinced him to give it shot. We were going to run it for three to five years until my husband's IRAs unlocked. Seventeen years later, we sold the park to our children. They operated it for 11 years until they received an offer that was too good to turn down. The sale was very bittersweet, because the park was my legacy, but I'm thrilled for them.
You have a long history of industry involvement. Why do you feel it's important for campground owners to participate in the industry outside of their own parks?
For me, it was a chance to expand beyond my limited knowledge of what was going on in Colorado. Also, because campground customers come from all over the country, I found it interesting to talk to other park owners. I always enjoyed going to the ARVC conferences. We started doing that right away when we bought the park, just to learn from other people. There's no point in doing things the hard way if somebody else can give you a story to make your life easier. It's a fabulous industry for that. People are more than willing to help you and share their war stories and everything they did wrong so that you don't have to do the same things.
Not everybody is called to leadership. I never really finished college, so for me, I felt like the time on the ARVC Board, lobbying in Washington, working with others, really felt like an extended college education. If people don't want to serve in a leadership role, there are still other things that they can do to volunteer their time. Even if all they do is go to the conference and learn about their own industry, it's going to make them a better operator.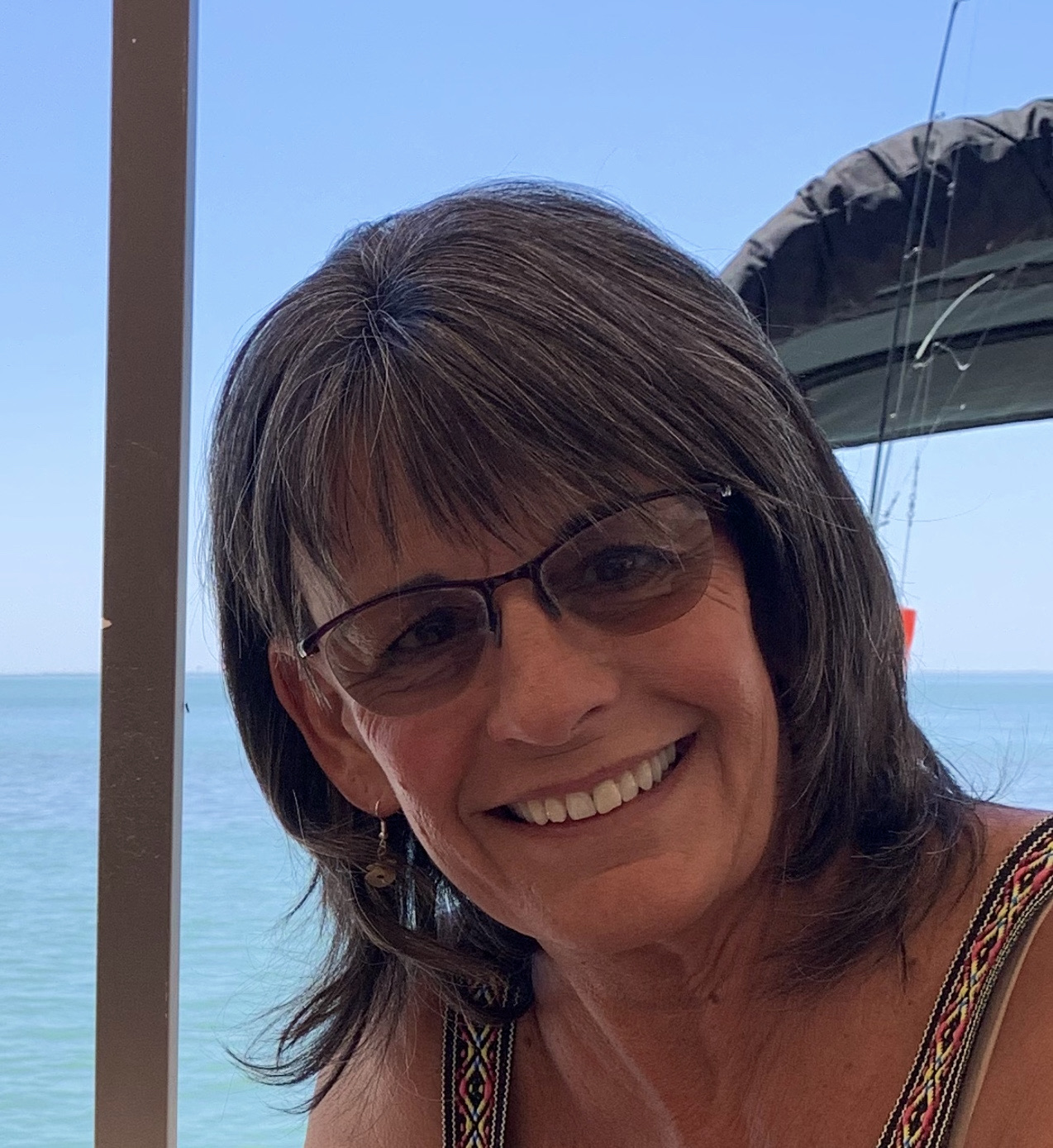 What do you feel is one of the biggest challenges independent campground owners face?
One of the challenges I found in all my time in the industry and in leadership is that one of the things that brings entrepreneurs, mom and pops, to the table is the feeling that they can do anything. It takes guts to go out and spend that kind of money on a campground. You hit the ground running and you are running a small city, basically. We treated our own sewage, we treated our own water, we had a laundromat, we had a store, we had no background in any of that. It makes you feel impervious, which also then tends to make you put up a wall and say, "I don't need help. I've got this." I've met way too many operators that have trouble admitting that they don't know everything. Nobody knows everything.
What is your current involvement in the industry?
ARVC President and CEO Paul Bambei has been hosting the past ARVC chairmen in Florida every January for the last eight years. At our last meeting, he and I started talking about how our industry needs to take control of our own destiny and to oversee ourselves by setting some kind of minimum standards. ARVC formed a task force to explore the creation of voluntary baseline and enhanced standards for the private campground industry and Paul asked me if I would be willing to be the chair. I'm really flattered that he gave me this opportunity to re-embrace the industry that I love so much. We have nine members on our task force, plus myself and three ARVC staff members—Paul, David Basler (ARVC Senior Vice President, Membership and Marketing) and Susan Motley (ARVC Vice President of Member Programs). It's working out fabulously. We're getting some really good work done. We're establishing a set of clauses that create a standard. Some clauses are going to be considered baseline, things that campground owners really should be doing, and then we're going to have some enhanced clauses that we think are a really great idea. Then we're going to create educational content around these standards. The topics we are considering include health and safety, security, general operations, terminology, environmental impact, customer experience, infrastructure and maintenance, recreation and ethics. Participation in the program will be voluntary.
From your viewpoint, with all your campground expertise, how does the future of the industry look to you?
Unbelievably bright. As long as I've been around, it has continued to grow. And with the expansion of all of the lodging—park models, the cabins, the cottages, all of those things, you can now speak to the rest of the population. During COVID, people were excited to get outside, and business just exploded. My kids' best years ever were the two COVID years, even though they were the most stressful. But I do think all the markers are in place for us to continue to grow, even if there's a leveling off now that travel is opened up and there are more options for people to do. I think the general opinion of people in today's day and age is that being outside and active creates health and happiness, and the campground industry is absolutely poised to embrace that.