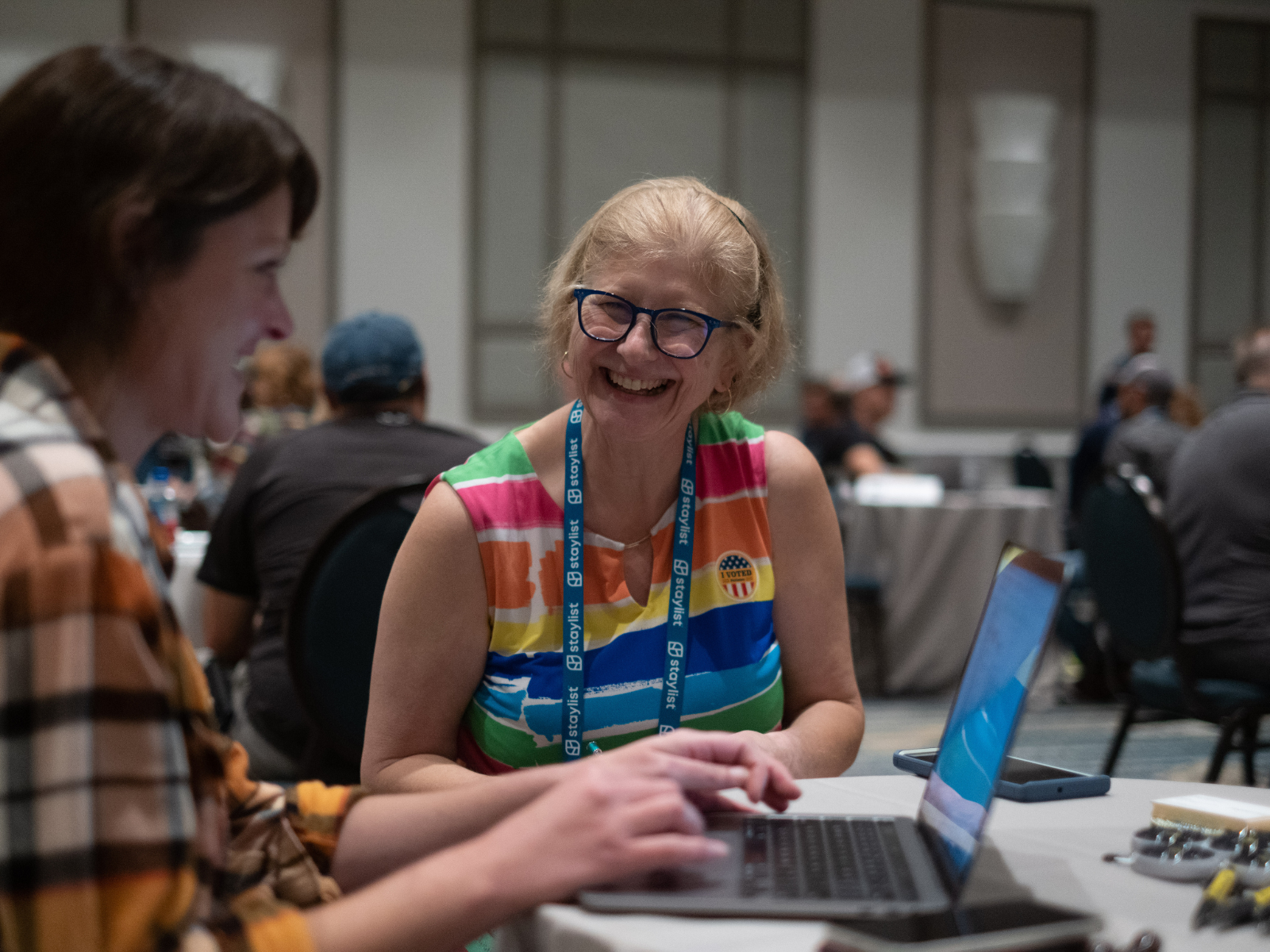 An Innovative Financing Option Now Available to OHCE2023 Hosted Buyers
Hassle-Free Loans and Exclusive Bundle Deals
October 26, 2023
National ARVC is excited to announce the newest and one of the most electrifying features of OHCE2023. The hurdles of hunting for lenders and securing loans are no longer, with the innovative financing program specially designed for Hosted Buyer attendees at OHCE2023.  

Historically, two significant obstacles have stood in the way of Hosted Buyers making substantial purchases at OHCE:
1.    Loan approval time and the delay in securing loans.
2.    The time-consuming process of sourcing lenders for each individual purchase.

National ARVC has committed to eliminating these barriers, ensuring a seamless and worthwhile OHCE2023 experience for both hosted buyers and exhibitors. The objective is simple – create a program allowing hosted buyers to get pre-qualified to then bundle multiple purchases into a single, easy-to-manage loan. This not only provides hosted buyers with better purchase prices and loan rates but also opens new business opportunities for participating OHCE exhibitors, including financial lenders.

So, how does it work? Before the event, hosted buyers will have the opportunity to pre-qualify with multiple lenders based on their estimated loan needs. For those interested in making multiple purchases that require financing, these purchases can be bundled into one convenient loan. Hosted Buyers can collaborate with participating exhibitors to secure the best pricing and rates. With pre-qualified loans, they can make purchases on-site, hassle-free.

The Loan Providers have committed to pre-qualifying hosted buyers before the start of OHCE2023, along with the best possible rates, and exhibitors are offering special show pricing. 

We know you're here to make your outdoor hospitality dreams a reality and this is how to do it without the usual financing hassles. By participating in National ARVC's financing bundle program as a Hosted Buyer attendee, you can take full advantage of show pricing and make your purchases quick and easy.

Participating loan providers: 
1.    Business Finance Depot: Offering a wide variety of financing options ranging from working capital up to $250K, equipment financing for park model cabins & glamping structures up to $500K, SBA loans from $350K up to $5M and USDA loans from $2M up to $25M. By clicking on this link and completing this secure survey, Business Finance Depot will work to get you prequalified for the appropriate financing ASAP, so you are better prepared for your financing needs when attending OHCE2023.
2.    Thomas USAF/Stone Bank: If you are looking to make a bundled purchase of up to $1,000,000, Thomas USAF/Stone Bank can help get you pre-qualified to bundle these purchases in one loan at OHCE2023. Click this link to get started. 
3.    Full Circle Finance: Application-only financing for $10k to $350k loans. This means with a single/simple application that can be used to bundle purchases into one loan. One bill, once a month, locked in pricing for you.
Not an approved Hosted Buyer? It's easy to get approved and registered. To apply, visit arvc.org/hostedbuyer and make sure you're registered for OHCE2023.