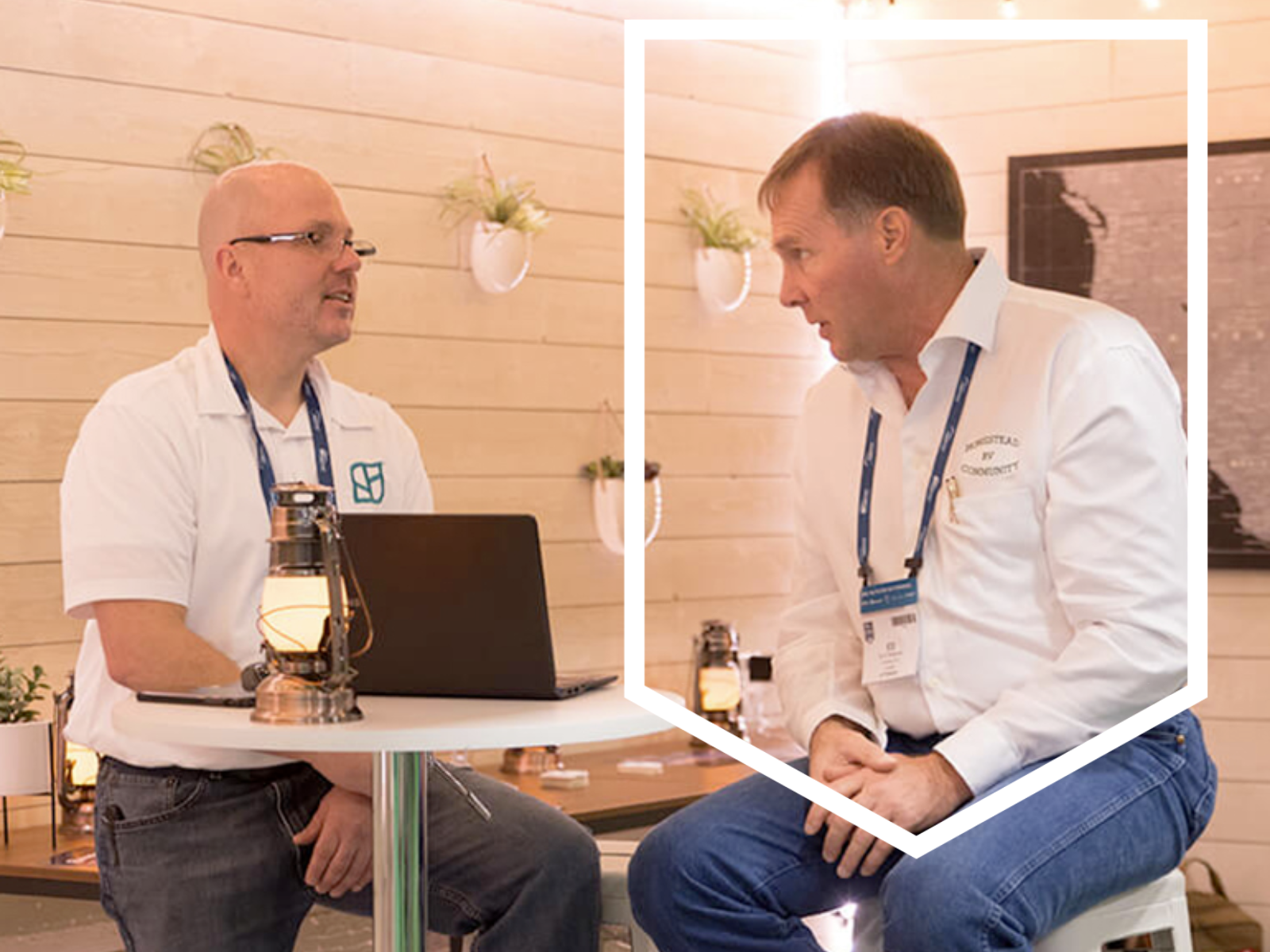 Want to Attend OHCE2022 For Free?
July 20, 2022
National ARVC's unique Hosted Buyer Program connects participating OHCE2022 exhibitors with qualified park owners and decision-makers. As a Hosted Buyer, you will gain access to all education sessions, network with the industry's best, and schedule face-to-face meetings with exhibitors that fit your everyday needs -- all at no cost to you!
Hosted buyers receive exclusive perks including:
Refund on registration fees ($495) for completing 6 face-to-face meetings
Exclusive access to VIP Hosted Buyer Lounge with free food & entertainment
VIP check-in, so you can skip the line at registration
**Hosted Buyer Program participants will receive a registration refund of $495
After registration, you'll receive communication on setting up 1:1 meetings with businesses that fit your needs during OHCE. Complete your meetings and National ARVC will reimburse your registration cost. There's no obligation to buy, but you'll certainly want to based on the savings, solutions and products offered by our amazing OHCE exhibitors.
By joining the National ARVC Hosted Buyer Program you agree to:
Complete 6 face-to-face meetings with participating exhibitors
Attend Expo 2022
Have a great time, some good laughs, and even better memories
*Appointments will take place on Tuesday, November 8th through Thursday, November 10th.
***Only decision makers that are also campground members of National ARVC are eligible to participate. The program is not open to associate members or non-ARVC members of the industry. 
****National ARVC members must register for OHCE2022. A full refund of the registration cost (travel, hotel and other costs are excluded) will be provided within one month of the completion of OHCE2022 for those National ARVC members accepted into the program that schedule and attend the required appointments. 
ARE YOU AN EXHIBITOR? CONTACT THE ARVC TEAM TO PURCHASE 1:1 MEETINGS