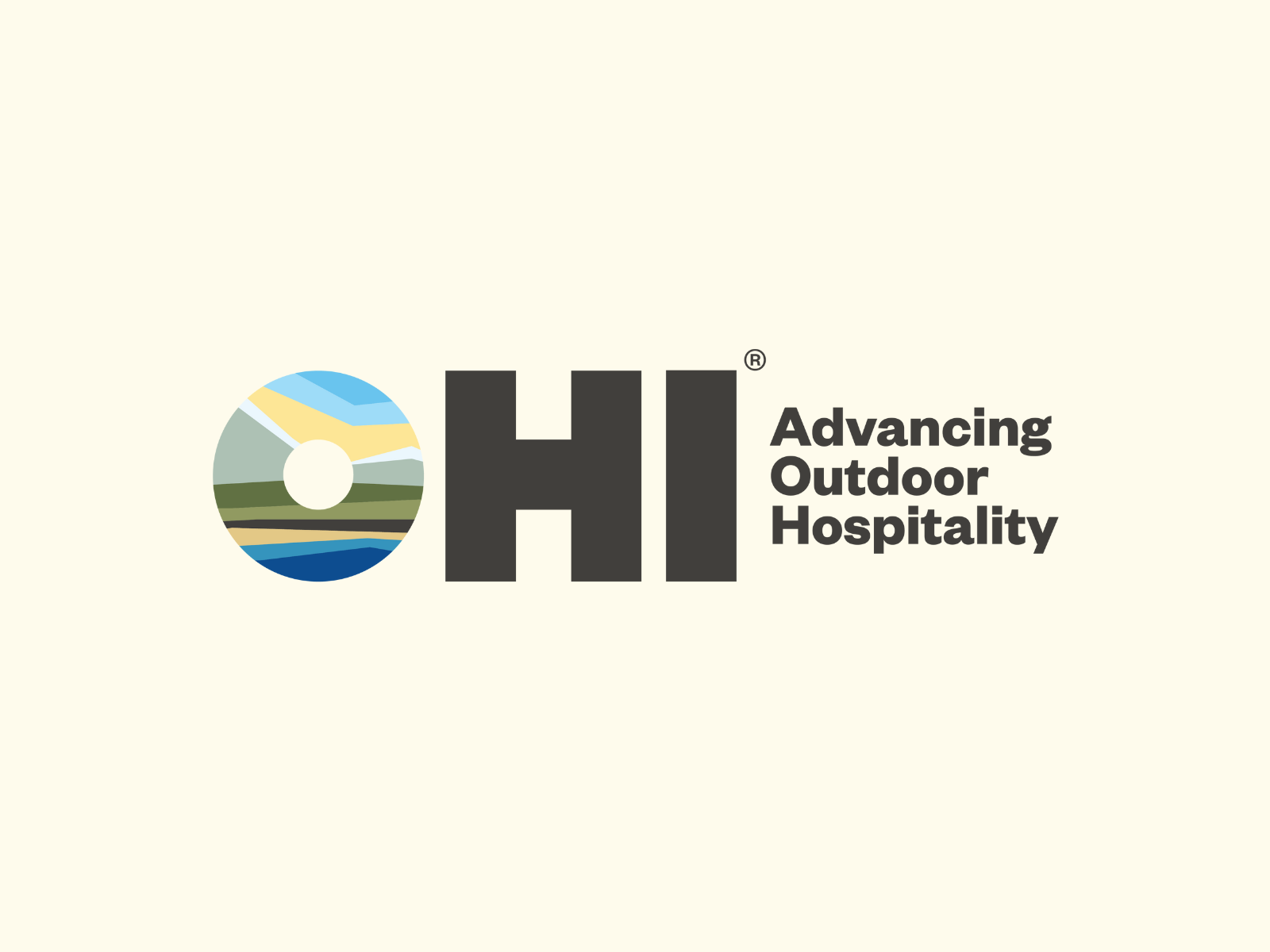 National ARVC Rebrands to Advance the Outdoor Hospitality Industry
Organization Rebrands Unveiling New Name—OHI
November 7, 2023
The National Association of RV Parks and Campgrounds (ARVC) is proud to announce a rebrand which includes renaming the organization to OHI, further solidifying the organization's role as the leader in advancing the outdoor hospitality industry.
The rebranding was announced this morning in a special presentation at the organization's annual conference, the Outdoor Hospitality Conference and Expo (OHCE), held in Kansas City, MO this year (Nov. 6-9, 2023).

"In an era of booming outdoor recreation, the expectation for our organization to direct the bright future of outdoor hospitality for all our current and future members is higher than ever," says Paul Bambei, president and CEO of OHI (formerly known as National ARVC). "Whether you're the ultimate stop on a journey, an overnight stay, or the starting point of a larger adventure, a state association supporting these businesses, or one of our industry partners offering new innovations and opportunities, all of outdoor hospitality creates incredible experiences and lasting memories for the campers, RVers, and adventurers our members serve every day." 

The rebranding was the culmination of more than a year of work that included member surveys and interviews, ideation workshops, hours and hours of thoughtful collaboration, high-level research, and testing and evaluation from all angles. 

"Last year, we embarked on this project to better understand how our organization should show up, evolve, and elevate our brand for this exciting time in our industry, and of course, our members," says David Basler, chief strategy officer of OHI. "We assembled a workgroup representing every aspect of our industry—single park owners, multi-park owners, suppliers, state leaders, people new to the industry and those who have called this industry home for decades. This group, along with the staff and board of directors, worked with a wonderful agency partner, Mekanic—a group extremely knowledgeable in nonprofit and association branding—and we sought out opinions throughout the year to understand member needs, goals, and vision for our industry's future." 

The last time the industry's national organization looked to retell its story was over thirty years ago in 1992. 
"Our industry back then was experiencing an evolution too and it was decided that National Campground Owners Association no longer represented the entirety of the industry at that time. So the name was changed to National ARVC to include the initials 'RV'," says Basler. "Our industry is ever-evolving and from the surveys and interviews Mekanic conducted this past year, nearly 80% of participants felt the name National ARVC didn't represent the breadth of the industry, where it is today, and—especially—where it will be in the future." 

With almost 60 years of industry experience and leadership, OHI is the trusted voice of all outdoor hospitality businesses and will continue to be the organization that is at the forefront of a growing and dynamic lifestyle for the outdoor hospitality industry and camping consumers. No other organization holds a wider view of the road, combining earned trust with proven resources and practical expertise to advance the next decades of the outdoor hospitality industry. 
To watch OHI's brand launch video, visit: https://youtu.be/jwd3F3jLSic
As part of the rebrand, the organization will also be launching a new website—OHI.ORG—next week.